Red Barchetta Leads Pack of Top 10 Canadian Car Tunes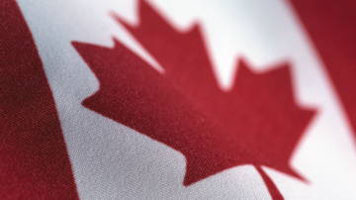 There is obviously a lot of activity surrounding the upcoming 40th Annual Juno Awards tomorrow night. To celebrate the occassion, the Globe and Mall has posted a list of the Top 10 Canadian Car Tunes where, rightfull so, Rush's Red Barchetta took the top spot.

Homegrown songs about vehicles and the open road that are certain to get you moving and grooving

The Junos are celebrating its 40th anniversary at a packed Air Canada Centre in Toronto and will be broadcast coast-to-coast across Canada this Sunday featuring the musical musings of Drake, Hedley, Neil Young and teen scream dream Justin Bieber.

My, my, my. The Junos are all grown up now. Except for the Justin Bieber part.

Here are the top 10 Canadian car songs (the only criteria being that vehicles or roads are involved):

Red Barchetta beat out the likes of Born to be Wild by Steppenwolf, Roll on Down the Highway by Bachman-Turner Overdrive and, further down the list, Life is a Highway (the original version) by Tom Cochrane.

Thanks to RushFanForever for passing along the news.