Clockwork Angels Named #2 Album of 2012 by Ultimate Classic Rock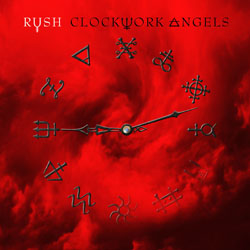 Ultimate Classic Rock has just posted their list of the Top 10 Albums of 2012. Rush's Clockwork Angels was ranked #2, behind Van Halen's A Different Kind of Truth.

Here's what UCR had to say about Rush and Clockwork Angels:

#2 CLOCKWORK ANGELS

Rush are quite simply a band to whom the rules don't apply. There's absolutely no logical reason why an uber-geeky Canadian progressive rock trio ought to be able to release a conceptual album in 2012 and not only get away with it, but still tour at the arena level. But with 'Clockwork Angels,' Rush not only pulled it off, they did so with such style that — almost alone of any classic rock band in the world — they've actually increased their critical respect. The much-maligned rockers are not only selling out arenas, they are also (finally!) in the running for the Rock and Roll Hall of Fame.

Check out the entire Top 10 List at this LINK.

Thanks to Rob Michaelson for the news.

---