Deluxe Reissue of 2112 Update - Pre-Ordering Now Available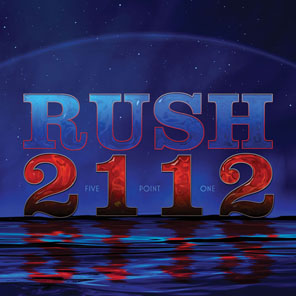 Update (11/15/2012): Rush.Com has posted the new album cover for 2112 5.1. You can check it out at this LINK.

---

Update (11/12/2012): Rush.Com has formally announced the Deluxe Reissue version of 2112, complete with details about each package currently being offer. Click HERE for all the details.

---

Last month we reported that Mercury records was preparing to release a "Deluxe" edition of Rush's classic album 2112, completely remastered in 5.1 surround sound and released on both CD and Blu-Ray formats.

Rush's Sound Engineer Richard Chycki, who was in charge of the remastering, had this to say about the project on his blog:

Like the other Rush surround releases to date – Moving Pictures, A Farewell To Kings, Fly By Night, and Signals – 2112 has been remixed at a 96 khz 24 bit high resolution from the original multitrack masters in a 're-creation' direction taking advantage of the 3-dimensional soundscape of surround, rather than a complete re-interpretation of the mix. I have had quite a few questions about the technical side of the process so time depending, I'll try to get an article put together about it and get it posted here or published.

There are now three versions of the Deluxe edition of 2112 available for pre-order on Amazon.com:


2112 [CD + Audio DVD Deluxe Edition] - $30.44

2112 [CD + Audio Blu-Ray SUPER Deluxe Edition] - $58.79

It's unclear at this time what the 'SUPER' deluxe edition includes that the other Blu-Ray version does not. All three versions have a release date of December 18th, 2012.

We'll have more information as it becomes available.

---
Related News Stories
[Deluxe Reissue of 2112 Coming December 18th - October 24th, 2012]

---