Alex Lifeson Talks About Rush's R40 Tour in New Interview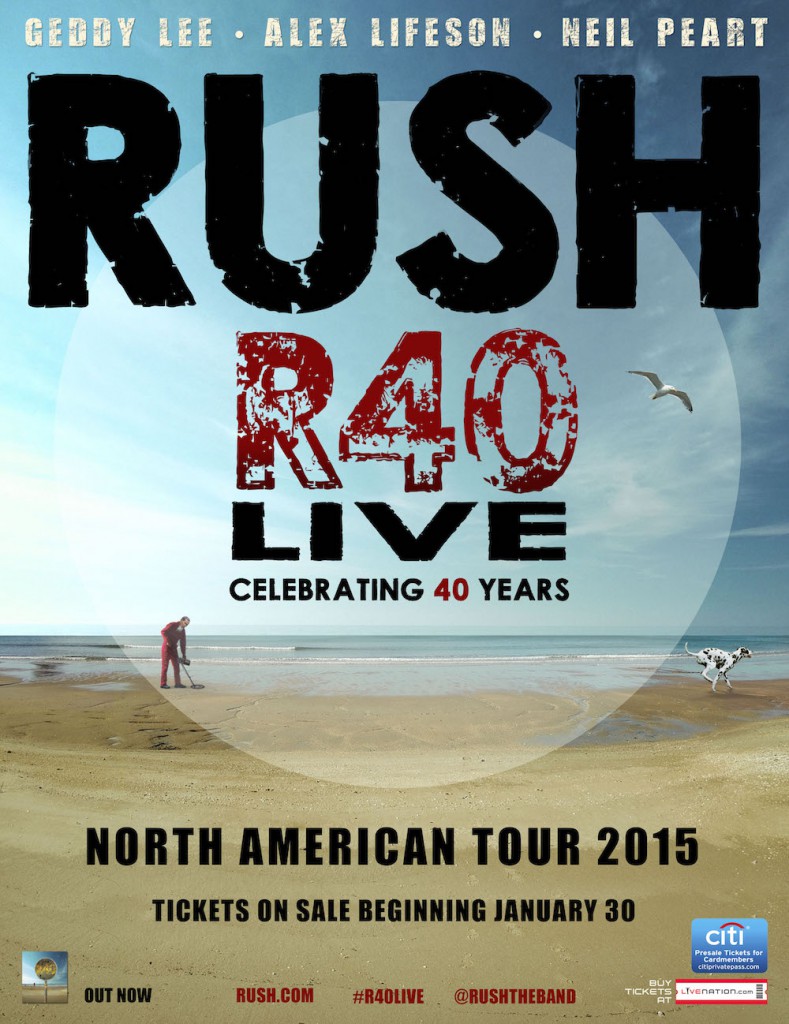 Alex Lifeson was featured in a new interview published by the Canadian Press today. The article/interview, which is titled Lifeson on Rush's last big tour: Never wants to be 'old and barely able to move' touches not only on the upcoming R40 40th Anniversary tour, but the future of Rush as well.

From the interview:

Ahead of rehearsals, a candid Alex Lifeson talked to The Canadian Press about Rush slowing down.

CP: How are you feeling about this?

Lifeson: I have such mixed feelings about it. In one way, I feel relief. I think that 40 years is a long time to be touring the way we tour. I really like being home with my grandkids. At 61, I don't feel there's anything we need to prove.

I still love playing. But in (drummer) Neil (Peart)'s case, for example, his job is really tough. Playing the way he does is very, very difficult on his body. He has chronic tendonitis in his arms and he's had problems with his shoulders.

It's just getting to the point, no matter how much we love doing it, that it's much more demanding and much more difficult.

I've always hated the idea of being one of those guys who's just up there, old and barely able to move — just doing it for fear of not doing it, or not making an extra buck or whatever.

If this is the last major tour that we do, (I want to) go out with flying colours, where everybody remembers the show they went to as the best Rush they've (seen).

That's a nice legacy to leave behind — rather than the worn-out shadow of something you once were.

Click HERE to read the entire interview.
---
Related News Stories
[Win a Meet & Greet with Members of Rush! - April 11th, 2015]
[Attention Rush Fans! Rush Wants Your Photos for Their R40 Live Tour - March 14th, 2015]
["Rush Currently Rehearsing in Los Angeles Ahead of R40 Tour - April 5th, 2015]
["Get Everyone to R40" Online Funding Event Now Underway - March 10th, 2015]
[Neil Peart Discusses the R40 Drum Kit in a New Video - January 27th, 2015]
[Alex Lifeson Stops By Q107 To Talk About The New R40 Tour - Cleveland Stop Still Possible - January 26th, 2015]
[Rush Announce R40 Live 40th Anniversary Tour - Band to Perform in 34 Cities Across North America - January 22nd, 2015]
[Rush 2015 Tour Rumors Begin To Gain Steam - December 30th, 2014]
---