Clockwork Lives: The Bookseller's Tale E-book Now Available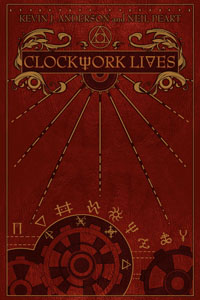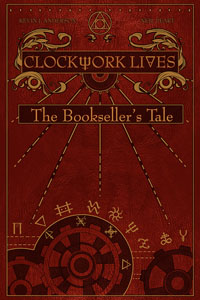 Even though Clockwork Lives, the follow-up to Kevin J. Anderson and Neil Peart's best-selling novel Clockwork Angels won't be released until September, a teaser e-book sample has just been made available by Anderson.

Titled Clockwork Lives: The Bookseller's Tale, the e-book is currently available at Amazon for $2.99 as well as other online retailers.

From the release notes:

Anderson and Peart have returned to their colorful creation to explore the places and the characters that still have a hold on their imagination. Clockwork Lives is a steampunk Canterbury Tales, and much more. "The Bookseller's Tale" is the first excerpt to be released.

The e-book also includes an afterword on the writing of the novel with Neil Peart, and also a cameo from Vertical Horizon's Matt Scannell.

Back in March, Anderson posted a podcast where he discussed the making of Clockwork Lives, as well as other Rush-related writing projects he's completed - and is still working on. You can listen to that podcast via the player below or directly at this LINK.

---

---

Clockwork Lives is set to be released on September 15th and can be pre-ordered HERE.
---
Related News Stories
[Cover Art for Clockwork Lives Novel by Kevin J. Anderson and Neil Peart Revealed - March 6th, 2015]
[Kevin J. Anderson Releases Chapter One Teaser Sample of 'Clockwork Lives' Novel - February 4th, 2015]
[Clockwork Lives Novel by Kevin J. Anderson and Neil Peart Now Available for Pre-Order - January 21st, 2015]
[Kevin J. Anderson Announces Two New Writing Projects: "2113" and "Clockwork Lives - January 22nd, 2015]
---