Ohio Governor Asks Rock and Roll Hall of Fame Why Rush Hasn't Been Inducted Yet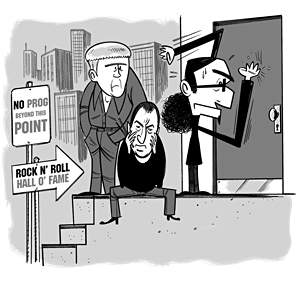 Rush's omission from the Rock and Roll Hall of Fame has been a long-standing issue, brought recently to light once again after Rush played to a sold-out crowd in Cleveland; home to the Hall of Fame. Yesterday, the issue was resurrected as Ohio Governor John Kasich met with the RRHoF Board of Directors and demanded to know why Rush has been excluded from the institution. The governor tweeted the following:

"Just met w/Rock & Roll Hall of Fame board & demanded to know why @RushtheBand isn't in the @Rock_Hall of Fame."

For an extensive look back into the history surrounding Rush's exclusion from the HoF, check out this page from Power Windows.

Thanks to GeddyWannaBe for alerting me to the tweet.