It's A Wrap: Rush Finish Recording Clockwork Angels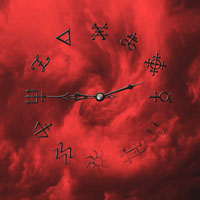 It's appears that Rush has completed the recording of their upcoming album Clockwork Angels. The news comes via a Tweet from Rush's sound engineer Richard Chycki. The tweet reads:

2 months at Revolution Studio in Toronto. Thanks for the hospitality guys! #wrapped

Revolution Studio, located in the heart in Toronto, has been in use by Rush for the past two monthsn during their recording session. Expect mixing to begin in early January, which Alex confirmed in a November interview with Planet Rock.

The recording process for Clockwork Angels has been a long one. Looking back to August 2010, Alex had remarked that an additional three songs were almost complete and that the album was turning out to be very musically diverse. In particular, he refered to the nearly finished title track "Clockwork Angels" as an "epic song" and a "multi-parted piece."

More recently, Geddy Lee told Billboard Magazine that Rush were "making sure the guitar, bass and drum sounds are big and loud and clear, and any time we are going to add an overdub, to make sure that it definitely is adding and not subtracting."

Neil Peart also took upon the challenge for Clockwork Angels to be "...my highest achievement lyrically and drumming wise."

Given this information, everything seems to be right in place for a spring release of the album and a Summer 2012 Rush Tour.

We'll have more news as it becomes available.

Thanks, of course, go out to Richard Chycki for spreading the news.
---
Related News Stories
[
New Guitar World Interview with Alex Lifeson - Talks Clockwork Angels
- December 13th, 2011]
[
New Geddy Lee Interview With Billboard Magazine - Update on Clockwork Angels
- December 5th, 2011]
[
Geddy Lee Update on Clockwork Angels
- October 29th, 2011]
[
Clockwork Angels Update from Rush Producer Nick Raskulinecz
- September 21st, 2011]
---