Grammy Interview with Geddy Lee: The Spirit of Rush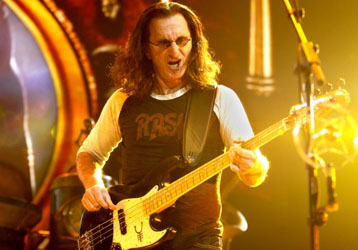 Yes, you read that right. None other than the Grammy Organization conducted an interview with Geddy Lee where they discussed "...the band's upcoming tour, the challenges of picking a set list and the reason for their longevity..."

From the interview:

With a new album and such a vast catalog, how do you choose the set list?
Oh man, it's hard. You rehearse it all and then you start whittling it back. It just becomes tougher every year. It's a good problem to have because it's the result of a long career, but it's hard to pick the songs. You don't want to disappoint people by leaving their favorite song out. At the same time, you try to [play] a [new] old song. Trying to keep the balance is tricky.

Rush have been nominated for seven GRAMMY Awards, including six in the Best Rock Instrumental Performance category. Would it be a career milestone to win a GRAMMY?
I think it would be nice to win one. It's nice that we get the nomination, and the rock instrumental category seems to be the only one that really kind of suits us. Of course, winning any award is a huge compliment, but it's not something that you set out to do. It's just kind of a nice bonus that says your work is well-received.

Check out the entire interview at this LINK.

Thanks to Ed from RushIsABand for passing along the news.
---