Clockwork Angels: The Novel Released Today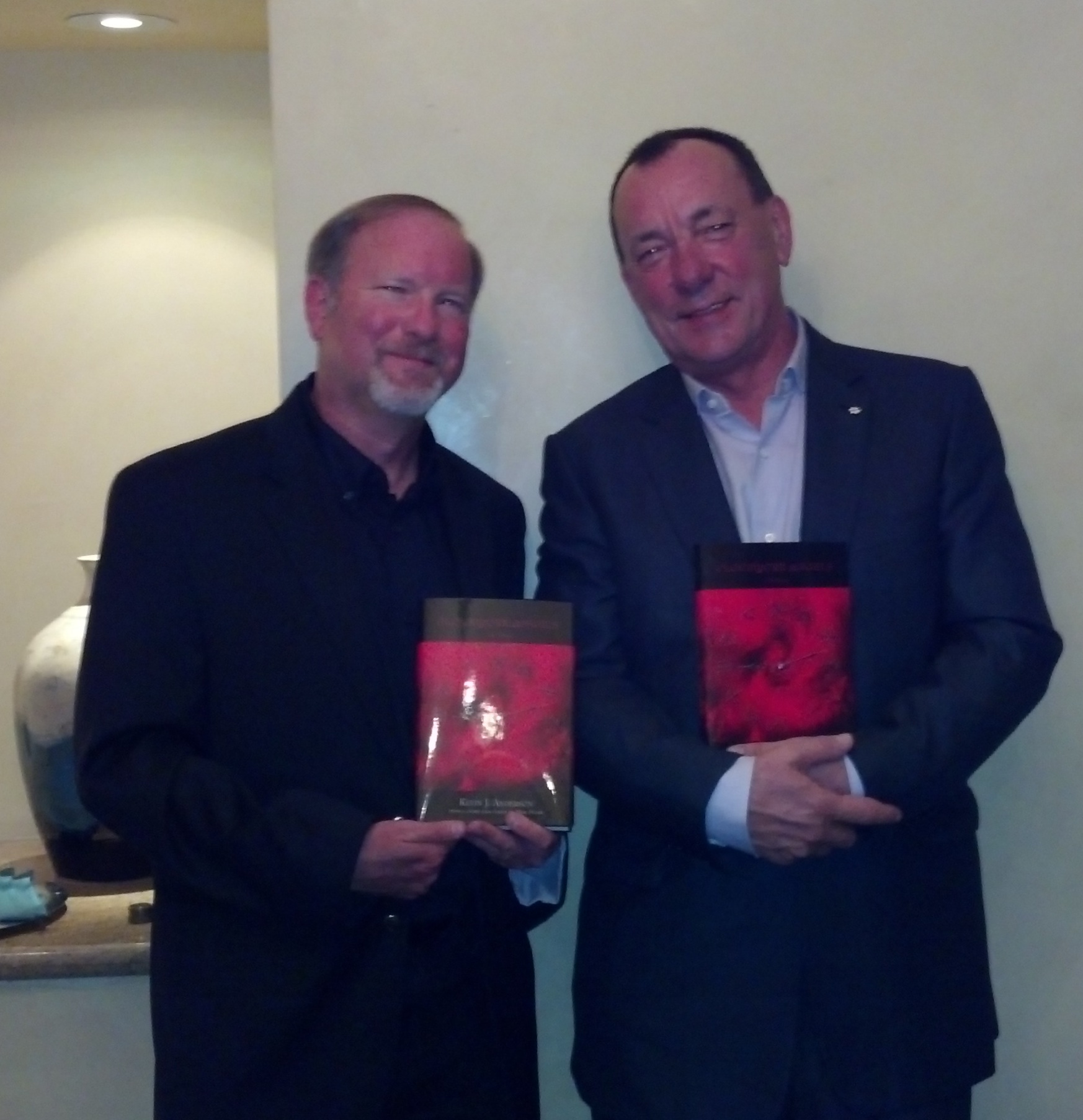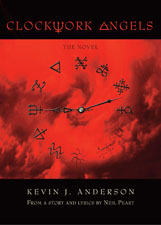 Clockwork Angels: The Novel, the official novelization behind Rush's latest concept album of the same name, is now officially available.

A remarkable collaboration that is unprecedented in its scope and realization, this exquisitely wrought novel represents an artistic project between the bestselling science fiction author Kevin J. Anderson and the multiplatinum rock band Rush. The newest album by Rush, Clockwork Angels, sets forth a story in Neil Peart's lyrics that has been expanded by him and Anderson into this epic novel.

In a young man's quest to follow his dreams, he is caught between the grandiose forces of order and chaos. He travels across a lavish and colorful world of steampunk and alchemy with lost cities, pirates, anarchists, exotic carnivals, and a rigid Watchmaker who imposes precision on every aspect of daily life. The mind-bending story is complemented with rich paintings by the five-time Juno Award winner for Best Album Design, Hugh Syme.

Author Kevin J. Anderson also posted a detailed report on his blog about the world premiere launch of the novel in Toronto last week. Included are numerous pictures of the event and an interview Kevin had with Quill & Quire.

To order your copy of Clockwork Angels: The Novel, click HERE.
---
Related News Stories
[
Clockwork Angels: The Novel World Premiere Launch Coming August 23rd
- August 10, 2012]
[
Clockwork Angels Novel Preview Booklet Now Available for Download - New Artwork Revealed
- August 9, 2012]
[
Clockwork Angels: The Novel Special Autographed / Numbered Editions
- July 23, 2012]
[
Clockwork Angels: The Novel Official Press Release - Neil Peart to Narrate the Audiobook
- May 29, 2012]
[
Clockwork Angels Novel Artwork Revealed
- May 11, 2012]
[
Clockwork Angels Novel Now Available for Pre-Order
- March 19, 2012]
[
Novelization of Rush's Clockwork Angels to be Penned by Kevin J. Anderson
- February 09, 2012]
---