Deluxe Reissue of 2112 Coming December 18th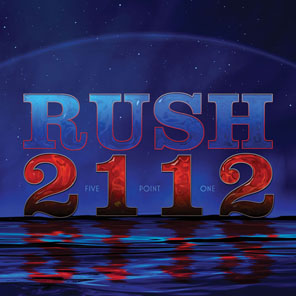 Update (10/25/2012): Rush's Sound Engineer Richard Chycki has confirmed the 5.1 remastering of 2112 through a tweet he just posted:

Yep, words out. I've been working on the surround remix of #Rush #2112 for months. Queue rear waterfall.

---

According to a short posting at Musictap, Mercury records is preparing to reissue a "Deluxe" version of Rush's seminal album 2112 on both CD and Blu-Ray. The release date has been set for December 18th.

This release should not be confused with the 2010 documentary Classic Albums: 2112 & Moving Pictures which was also released on Blu-Ray.

At this point, there are no further details on the release including whether the album was remastered in 5.1 or 7.1 surround sound formats. Despite the lack of details, it's probably a safe assumption that this re-issue of 2112 will follow along the same remastering guidelines that were applied to the recent Sectors box sets.

We'll have more information as it surfaces.

Many thanks to Joe Pisano for the news.

---