Geddy Lee and Alex Lifeson Comment on Rush's Nomination into the Rock & Roll Hall of Fame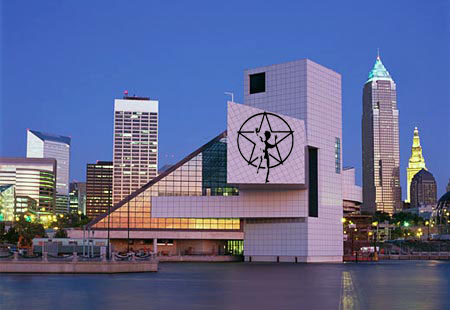 It's been nearly two weeks since the news first broke that Rush made the nomination list for the Rock and Roll Hall of Fame Class of 2013. At that time, the band formally acknowledge the nomination with this statement:

"We are honored to be among the nominees for this year's Rock 'N Roll Hall of Fame. We are especially thrilled for the many, many dedicated RUSH fans to whom this nomination is so very important." – Geddy Lee, Alex Lifeson, Neil Peart

Now, in separate interviews ahead of their stop in the New York/New Jersey area, both Geddy Lee and Alex Lifeson have commented further on the nomination.

In an interview from the New Jersey Star Ledger titled Rush takes Clockwork Angels Tour to Newark and Brooklyn, Geddy Lee had this to say about the nomination:

After years of campaigning by fans, Rush finally earned a nomination to the Rock and Roll Hall of Fame — prompting some zealots to suggest that the long-snubbed trio should tell the selection committee to take a hike.

"That's not very Canadian," says Lee, laughing. "It's an honor, and any time somebody wants to honor you, you should be gracious. But it's never been something that's been super-important to us. Awards are outside of you. We're aware that it means so much to the fans, and since it does, it has to mean something to me. I almost feel like they're vindicated more than we are.

"It's hard to put into words what it means to us that our fans have been so passionate. It makes us want to play all the better. They've invested so much — we try very hard to make the shows worth it for them."

NorthJersey.Com published an article titled Rush to perform at Prudential Center where Alex Lifeson made this comment about the nomination:

"I'm really happy for the Rush fans who feel that it is really important, and I hope we're inducted for their sake," guitarist Alex Lifeson said by phone from a tour stop in Philadelphia. The band plays Saturday in Newark. "Personally it never really mattered to me, but at the same time it's nice to be nominated."

Lifeson said induction into the Rock Hall in Cleveland would not compare to the band's having received one of the prestigious Governor General's Performing Arts Awards for Lifetime Artistic Achievement in March, the highest honor bestowed on artists by the Canadian government.

"The acknowledgement we got from the Canadian government, and by extension Canadians, is very dear to us," Lifeson said. "The Rock and Roll Hall of Fame is more a popularity contest."

And speaking about Rush's return to the NY/NJ area, here's my review and photo gallery from the October 20th show in Newark, NJ at the Prudential Center.

---
Related News Stories
[Rush Finally Nominated for Induction into the Rock & Roll Hall of Fame - October 10th, 2012]
---