Rush To Film R40 Live Tour in Toronto (YYZ)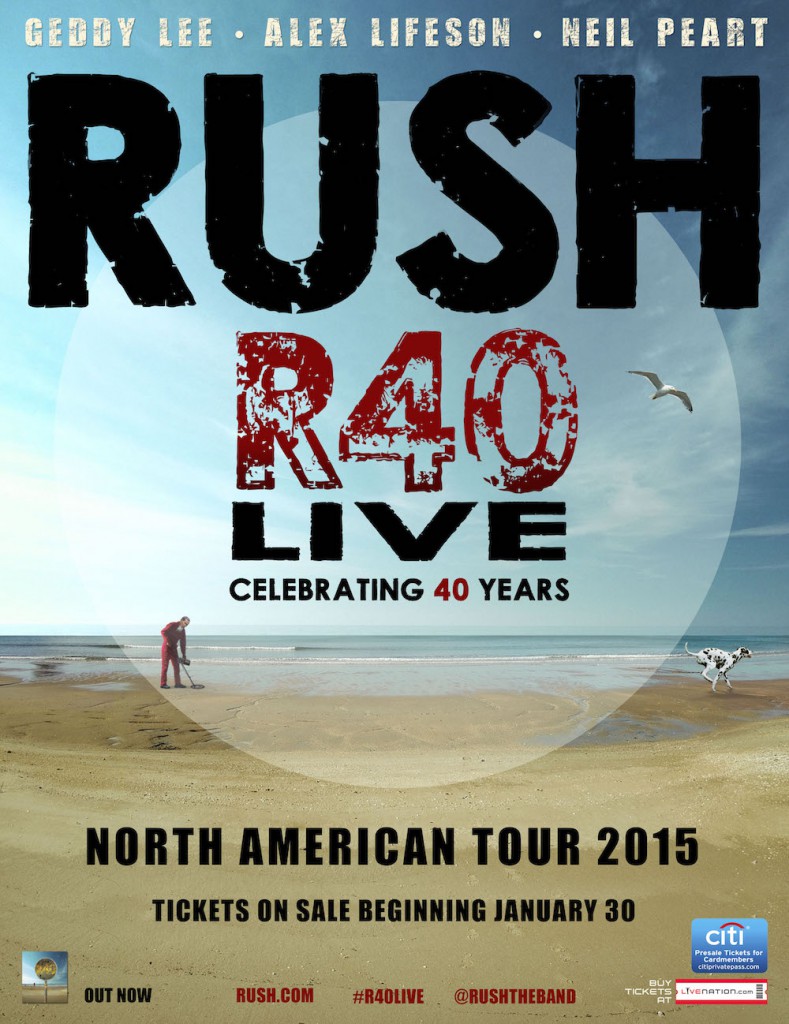 Ever since Rush announced their R40 tour, most fans assumed that the two shows the band would perform in their hometown of Toronto would be recorded and filmed for a future live release. Today, the assumptions were confirmed with a post on Rush.Com:

Rush announced today that both hometown Toronto performances will be filmed. It is the first time the band will have filmed in their hometown in almost 20 years with the recording in 1997 at the Molson Canadian Amphitheatre on the Test for Echo tour. Prior to that, the band recorded a concert video and accompanying album for the Grace Under Pressure tour in 1984 at Maple Leaf Gardens.

The R40 LIVE tour kicked off in Tulsa, OK this May to a jubilant crowd and #R40Live has become the tour not to miss this summer.

Fans who have their coveted tickets to the sold out shows in Toronto are encouraged to represent and wear Rush shirts, bring signs and come ready with their 'outside' voices.

The two Toronto shows occur on June 17th and 19th at the Air Canada Centre in Toronto.

Key R40 Tour Links:




Stay tuned for more tour updates, set list changes, and photos!
---
Related News Stories
[Rush R40 Live 40th Anniversary Tour Update - First Leg Set to End in Virginia - May 30th, 2015]
[R40 Live 40th Anniversary Tour Update - First Week is in the Books - May 15th, 2015]
[Rush's R40 Live 40th Anniversary Tour Launches Tonight - Set List and Pictures Revealed Live! - May 8th, 2015]
[Countdown to R40: Rush Have Arrived in Tulsa! - May 1st, 2015]
[Alex Lifeson Talks About Rush's R40 Tour in New Interview - April 28th, 2015]
[Win a Meet & Greet with Members of Rush! - April 11th, 2015]
[Attention Rush Fans! Rush Wants Your Photos for Their R40 Live Tour - March 14th, 2015]
["Rush Currently Rehearsing in Los Angeles Ahead of R40 Tour - April 5th, 2015]
["Get Everyone to R40" Online Funding Event Now Underway - March 10th, 2015]
[Neil Peart Discusses the R40 Drum Kit in a New Video - January 27th, 2015]
[Alex Lifeson Stops By Q107 To Talk About The New R40 Tour - Cleveland Stop Still Possible - January 26th, 2015]
[Rush Announce R40 Live 40th Anniversary Tour - Band to Perform in 34 Cities Across North America - January 22nd, 2015]
[Rush 2015 Tour Rumors Begin To Gain Steam - December 30th, 2014]
---