Tom Cochrane Releasing New EP featuring Alex Lifeson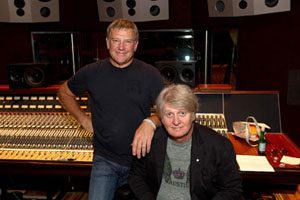 According to a posting at Rock Star Weekly, Canada's Music, Movie & Fashion Information source, Tom Cochrane (of Lunatic Fringe Red Rider, Life is a Highway fame) will be releasing an EP later this year which will feature Alex Lifeson.

"Tom Cochrane will return with his first new release since 2006. The 'Life is a Highway' singer is planning a limited edition four song EP, originally scheduled for a September 2011 release. The EP, will contain three new un-released tracks and a new single and title track 'Voices At 4 AM', featuring Andrew Cole, Alex Lifeson (Rush), Lyle Molzen (Jann Arden, Michael Buble), Kenny Greer (Red Rider), Kenny Aronoff (John Mellencamp, Bob Seger, Elton) and Carl Jennings.

Though the story indicates that the EP will be released this month (September), Cochrane's statement in the news story suggests a December release:

'The last Leg of a musical Journey set for a 1212 Release!' It's unknown if "the last leg" refers to the current project or to Cochrane's entire music career.

Thanks to Eric of Power Windows for passing along the news.