Happy Birthday Geddy Lee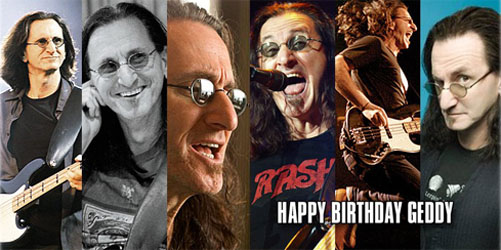 Geddy Lee (born Gary Lee Weinrib) turns 59 today!

Happy Birthday, Geddy -- and many happy returns! "Gary" was born in the small Toronto village of Willowdale. As many fans know, his given first name "Gary" transformed into "Geddy" during his high school days thanks to his mother's heavily-accented pronunciation of his name.

July 29th is also an important date in Rush history as it marks the date, back in 1974, when Neil Peart joined the group.