Rolling Stone's Readers' Poll of Favorite Prog Rock Albums Nets 3 Rush Classics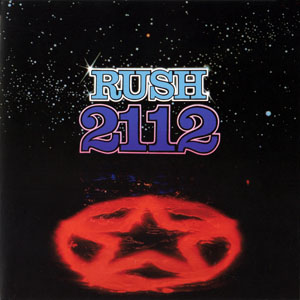 Last week, Rolling Stone Magazine held a reader's poll where everyone was asked to select their favorite Prog Rock album. Today, the magazine posted the results which ended up including not one, but three classic Rush albums.

Rush's seminal classic Moving Pictures took the #10 spot while Hemispheres (which garnered my vote) came in at the #8 spot. Missing the top spot was Rush's prog masterpiece 2112 which came in at #2.

Since my vote did go for Hemispheres, here's what RS had to say about the album:

8. Rush - 'Hemispheres'
In many ways, Hemispheres was the final album in a major chapter of Rush's career. It was their last release of the Seventies, and their last LP that's unambiguously prog. Amazingly brilliant and complex works like "La Villa Strangiato" showed they had really mastered their craft, and they felt it was time to move on. The band made a big stylistic shift on their next LP, 1980's Permanent Waves, which made them many new fans, but there's a certain contingent who see Hemispheres as Rush at their absolute peak. Still, the fact that the subtitle of "La Villa Strangiato" is "an exercise in self-indulgence" shows that Rush had grown a bit weary of the formula by this point and was ready for something new.

Dream Theater's Metropolis Pt. 2: Scenes From a Memory took the top spot in the poll.

You can check out the entire Top 10 list via this LINK.
---