Rush Wins Big at the 2013 Music Express Awards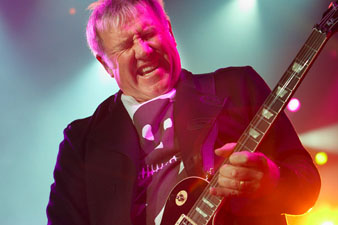 The winners of the 2013 Sennheiser Music Express Awards were recently announced, netting Rush three of the top awards in the categories of Top Group, Top Live Act and Top CD.

From the announcement:

RUSH STILL RULES – TORONTO ROCKERS DOMINATE 2013 MUSIC EXPRESS AWARDS

Rush may be entering the Rock Hall Of Fame this April but they'll need to find even more room in their trophy showcase. The legendary rock trio of Geddy Lee, Alex Lifeson and Neil Peart scored three major awards in the 2013 Sennheiser Music Express Awards announced today, claiming the Top Group. Top Live Act Arena and Top CD release for their 'Clockwork Angels' record.

Sponsored by Sennheiser Canada, the inaugural awards reflect achievements by Canadian artists whose music falls into Music Express' Album-Oriented-Rock genre.

For more information about the awards and winners in the other categories, click HERE.

Thanks to RushFanForever for the news.
---