Clockwork Angels Tour Book Essay by Neil Peart Now Online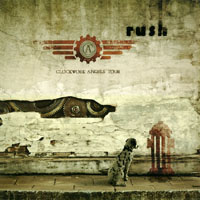 Roadrunner Records, Rush's music label, has just released the essay that is expected to appear in the upcoming Clockwork Angels Tour Book. As with all of Rush's Tour Books, Neil Peart penned the essay.

In it, Neil discusses, among several topics, the inspiration of the Steampunk Theme of Clockwork Angels:

My friend Kevin J. Anderson was among the pioneers of a genre of science fiction that came to be called "steampunk" - a more romantic, idealistic reaction against the "cyberpunk" futurists, with their scenarios of dehumanized, alienated, dystopian societies. Our own previous excursions into the future, 2112 and "Red Barchetta," had been set in that darker kind of imagining, for dramatic and allegorical effect. This time I was thinking of steampunk's definition as "The future as it ought to have been," or "The future as seen from the past" - as imagined by Jules Verne and H. G. Wells in the late nineteenth century.

You can read the entry essay at this LINK.

It is also available at http://www.roadrunnerrecords.co.uk/artist/Rush under the "Biography" tab.

Thanks to Eric Hansen from Power Windows for the news.
---