Clockwork Angels Full Album Reviewed from The Digital Fix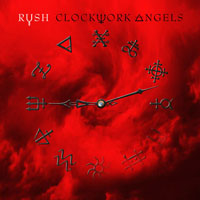 The second complete review of Rush's forthcoming album Clockwork Angels has just been posted at The Digital Fix. Written by Dominic Hemy, this is another track-by-track review of the album in the same vein as the review posted earlier at MusicRadar.

Dominic has this to say about the sixth track Halo Effect which received praise from the MusicRadar review:

6. Halo Effect

This little three minute ditty is the first time the foot has come off the gas, but even this doesn't quite fall into ballad region as the band hold in, but don't disguise, the urge to let loose. 'Halo Effect' has third single written all over it as the uplifting chorus is tailor-made for vast stadium sing-alongs, and is guaranteed to become a fan favourite.

To read the entire review, click HERE.

Thanks to Ed from RushIsABand for sharing the news.
---
Related News Stories
[Producer Nick Raskulinecz talks Rush's Clockwork Angels - May 8th, 2012]
[Clockwork Angels Full Album Reviewed Track by Track - May 7th, 2012]
[Rush Clockwork Angels Tracklist, Trailer and Official Announcement Now Available - April 11th, 2012]
[Headlong Flight Single from Clockwork Angels Release Update - April 4th, 2012]
[Rush Clockwork Angels Album Cover and Tour Book Artwork Revealed? - April 3rd, 2012]
[Clockwork Angels Update - First New Song Title Revealed - Headlong Flight - March 28th, 2012]
[First Single from Clockwork Angels Coming Friday, March 30th? - March 15th, 2012]
[Clockwork Angels Release Date: May 29th, 2012 - March 2nd, 2012]
[Clockwork Angels Due Out in May According to PROG Magazine - February 20th, 2012]
[It's A Wrap: Rush Finish Recording Clockwork Angels - December 20th, 2011]
[New Guitar World Interview with Alex Lifeson - Talks Clockwork Angels - December 13th, 2011]
[New Geddy Lee Interview With Billboard Magazine - Update on Clockwork Angels - December 5th, 2011]
[Geddy Lee Update on Clockwork Angels - October 29th, 2011]
[Clockwork Angels Update from Rush Producer Nick Raskulinecz - September 21st, 2011]

---