Rush Announce Initial 2013 European Tour Dates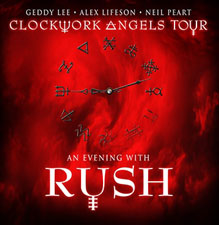 Update: Planet Rock will be holding a pre-sale on Thursday for their VIP's. Click HERE for more information. More to come...

---

Rush have just announced the first seven European tour dates for the 2013 leg of their Clockwork Angels tour.

Tentatively beginning on May 22nd in Manchester, England, the band will play four dates in England before returning to Glasgow, Scotland and then moving on to Germany. Here are the complete dates that have been announced:

May 22, 2013 Manchester, England -- Arena
May 24, 2013 London, England -- O2 Arena
May 26, 2013 Birmingham, England -- LG Arena
May 28, 2013 Sheffield, England -- Motorpoint Arena
May 30, 2013 Glasgow, Scotland -- SECC
June 4, 2013 Cologne, Germany -- Arena
June 6, 2013 Berlin, Germany-- O2 Arena

The official site indicates that more dates will be announced.

Also, according to this news posting, tickets for the UK dates will go on sale this Friday, May 18th. We'll have more information on sale and pre-sale data once it is announced.

For a complete list of all tour dates for the 2012-13 Clockwork Angels tour, please click HERE.
---
Related News Stories
[Rush Announces Clockwork Angels Tour Pre-Sale Details - Begins April 23rd - April 21st, 2012]
[Rush Clockwork Angels Concert Pre-Sale Information Now Available - April 19th, 2012]
[Rush Release Official Clockwork Angels Tour Information and Dates - April 19th, 2012]
[Clockwork Angels Tour Dates Begin to Surface - April 18th, 2012]

---