Neil Peart Discusses His Love of Vintage Cars and Car Models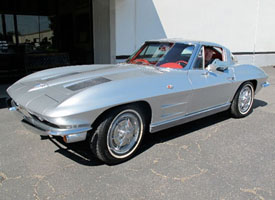 A new article from Hagerty; the Classic Car and Collectors magazine, features Neil Peart discussing his life-long love with cars and car models.

From the article:

Neil describes himself as "a car lover since infancy." Growing up in the 1950s and '60s, he had many Dinky Toys and Corgi Toys. His father attended a car show in Buffalo, New York, each winter, and upon his return would bring Neil a 1/25-scale promotional model of the latest Pontiac or Oldsmobile. "I thought those were really special," Neil says. "I was fascinated by shiny, monstrous, noisy, grown-up cars, and had toys to play with until I could have the real thing.

Neil built plenty of his own models as well."In adolescence I built many model kits in 1/25 and 1/24 scale, from Revell, Monogram, and AMT, with spray cans and tentative 'upgrades' like adding thread for spark plug wires. In the '3-in-1' kits, I always favored the 'custom' variant, and asked my dad why we didn't have fender skirts, a Continental kit, and twin rear antennas on our red '55 Buick hardtop convertible. He snorted and said, 'I don't need all that junk.' I thought he was a philistine, but I guess he was a purist."

The article also includes a few pictures of Neil and his collection which includes a 2001 BMW Z8, 1964 Aston Martin DB5, 2010 Aston martin DBS, and a recently acquired 1963 Corvette Spilt-Window coupe, which happens to be one of his childhood dream cars.

Click HERE to read the entire article.

Thanks to Ed from RushIsABand for passing along the news.
---