Clockwork Angels Release Date: May 23rd, 2012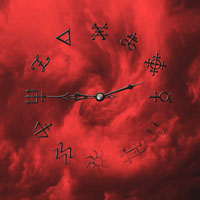 Update (03/07/2012): Both the US and Canadian version of Amazon.Com now have Clockwork Angels available for PRE-ORDER. Based on the listing, it appears that the North American release date has been set at Tuesday, May 29th.

---

Last month, we reported that, according to an article from PROG magazine, Rush's forthcoming album Clockwork Angels would be released this May.

Now, according to two separate postings at Amazon Japan and HMV Japan, it appears that the album will be released on May 23rd -- in Japan, anyway. HMV is also reflecting a cover image that I actually mocked up some time ago. :-)

Given that new albums in North America usually drop on Tuesdays, it's likley that Clockwork Angels will be released on May 22nd or even perhaps the 15th.

Hopefully it won't be too much longer before the album pre-order information appears on Amazon US and Canada.

Thanks to RushFanForever for passing along the links.
---
Related News Stories
[
Clockwork Angels Due Out in May According to PROG Magazine
- February 20th, 2012]
[
It's A Wrap: Rush Finish Recording Clockwork Angels
- December 20th, 2011]
[
New Guitar World Interview with Alex Lifeson - Talks Clockwork Angels
- December 13th, 2011]
[
New Geddy Lee Interview With Billboard Magazine - Update on Clockwork Angels
- December 5th, 2011]
[
Geddy Lee Update on Clockwork Angels
- October 29th, 2011]
[
Clockwork Angels Update from Rush Producer Nick Raskulinecz
- September 21st, 2011]
---