First Single from Clockwork Angels Coming Friday, March 30th?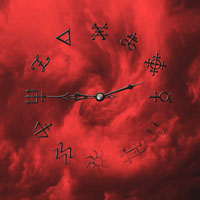 With the anticipated (yet not confirmed) May 29th release of Clockwork Angels, word is now surfacing that the first (well, third) single from the album will make its debut on Friday, March 30th. Rumor has it that Roadrunner Records, Rush's record label, will be hosting a listening party for industry executives, promoters and journalists at the end of this month.

This information comes from Ed at RushIsABand as well as user Sniglets from the Counterparts Message Forum:

Roadrunner Records is inviting 120 industry executives and promoters on Tuesday March 27th at 11 AM for a "Lunch and Listen" to the new Rush record. I saw an invite to this through a good friend of mine who is attending it and works for the NY Post. He also told me a single is going to be coming that following Friday so that puts us at the 30th for a new song.

If that is the case then in my opinion we should probably get a leak even sooner or a 90 second clip in the coming days as everything seems to leak out these days weeks in advance.

No word yet on whether the single will be available for sale or not. We'll have more information as it becomes available.
---
Related News Stories
[
Clockwork Angels Release Date: May 29th, 2012
- March 2nd, 2012]
[
Clockwork Angels Due Out in May According to PROG Magazine
- February 20th, 2012]
[
It's A Wrap: Rush Finish Recording Clockwork Angels
- December 20th, 2011]
[
New Guitar World Interview with Alex Lifeson - Talks Clockwork Angels
- December 13th, 2011]
[
New Geddy Lee Interview With Billboard Magazine - Update on Clockwork Angels
- December 5th, 2011]
[
Geddy Lee Update on Clockwork Angels
- October 29th, 2011]
[
Clockwork Angels Update from Rush Producer Nick Raskulinecz
- September 21st, 2011]
---