Rush's Time Machine 2011: Live in Cleveland DVD Loses Out at the Juno Awards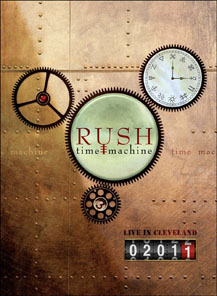 Update (04/01/2012): According to some reports, Juno host William Shatner apparently sang "Tom Sawyer" in a spoken-word beatnik/poet style! Hopefully a video of Shat's performance will appear online. If and when it does, we'll post about it here. Thanks to Barb Trainor for the news.

---

Though the Juno Awards Ceremony officially takes place tomorrow night when it will be televised, most of the actual awards - including Music DVD of the Year - were given out tonight at a gala dinner. Unfortunately for Rush and their Time Machine 2011: Live in Cleveland DVD, they lost out to Feist.

Rush has won in this same category last year for their documentary Rush: Beyond the Lighted Stage as well as back in 2004 for Rush in Rio.

I guess you can't win them all -- but it was nice to see the band - and the concert film - get nominated nonetheless.

Thanks to Ed from RushIsABand for passing along the news.


---