Clockwork Angels Novel Now Available for Pre-Order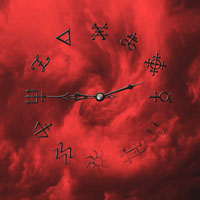 It was back in February when we first reported that Science Fiction author Kevin J. Anderson would be penning the official novelization of Rush's upcoming album Clockwork Angels. The novel is now available for pre-order via Amazon.com.

At this time, the price for the hard-cover edition of the novel is listed as $29.95, contains 264 pages and is scheduled to be released on September 1st, 2012. No additional information or artwork is currently available at Amazon.

As we indicated during the original report, Anderson and Neil Peart have been friends for years now and have worked together in the past. In 1994, they collaborated on the 1994 short story Drumbeats. Neil also wrote the introduction to Anderson's 2006 short story compilation Landscapes.

Click HERE to pre-order the Clockwork Angels novel.

Thanks to Ed from RushIsABand for passing along the pre-order news.
---
Related News Stories
[
Novelization of Rush's Clockwork Angels to be Penned by Kevin J. Anderson
- February 09, 2012]
---