Rock & Roll Hall of Fame 2013 Inductees to be Announced on December 11th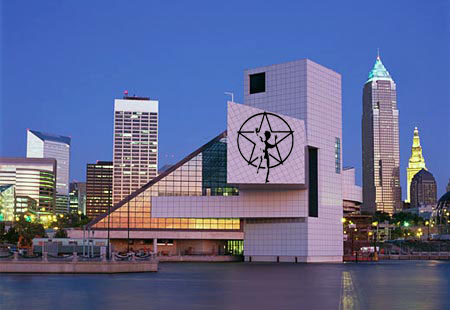 Update: According to this article, the induction announcement will take place at the Nokia Theatre L.A. Live in Los Angeles this Tuesday at 11 a.m. PT.

Red Hot Chili Peppers bassist Flea will announce the respected performers who will make up the Rock Hall's Class of 2013.

---

It's been almost two months since fans across the globe were stunned when the Rock & Roll Hall of Fame announced the Class of 2013 nominations which included, at long last, Rush along with fourteen other nominees. Along with the nomination, the Rock & Roll Hall of Fame instituted another first; a fan ballot allowing people to vote via an online poll. The results of the online poll, which Rush dominated, would count as one single vote towards the overall count for induction.

However that one vote, which Rush obtained, would be counted along with votes from approximately 600 members who make up the voting committee for the Hall of Fame. One of those members, music critic Michael Norman, indicated that he voted for Rush as revealed in this Cleveland Plain Dealer article.

So the votes are now all in and, according to the new President and CEO of the Rock & Roll Hall of Fame Greg Harris, the five or six members of the 2013 Class of Inductees will be announced via a press conference which will be held next Tuesday, December 11th. Harris made the announcement during an interview on on Cleveland's Magic 105.7 earlier today.

Finally, the Future Rock Legends site made their annual predictions about who would be inducted. Here's what they had to say about this year's nominees:

This is the seventh year of the Future Rock Legends induction poll, which mimics the voting on the Rock Hall ballot. Every year, the top vote-getter in our poll has been inducted, but we have never felt less confident that the results of our poll have any correlation to the results of the Voting Committee. But our bet is that the Rock Hall won't give the middle finger to all of the fans by snubbing Rush in the same year they start an official fan poll that Rush absolutely dominated. (Deep Purple is the other overwhelming fan favorite in the polls, but it just doesn't seem possible both Rush and Purple would be inducted in the same year.)

So there you have it. Will Rush be inducted after receiving their first nomination? We'll know soon enough.

Thanks to Ed from RushIsABand for the news.
---
Related News Stories
[Geddy Lee and Alex Lifeson Comment on Rush's Nomination into the Rock & Roll Hall of Fame - October 22nd, 2012]
[Rush Finally Nominated for Induction into the Rock & Roll Hall of Fame - October 10th, 2012]
---