Rush Clockwork Angels Tour Update: 2012 Leg Now Complete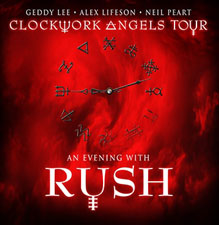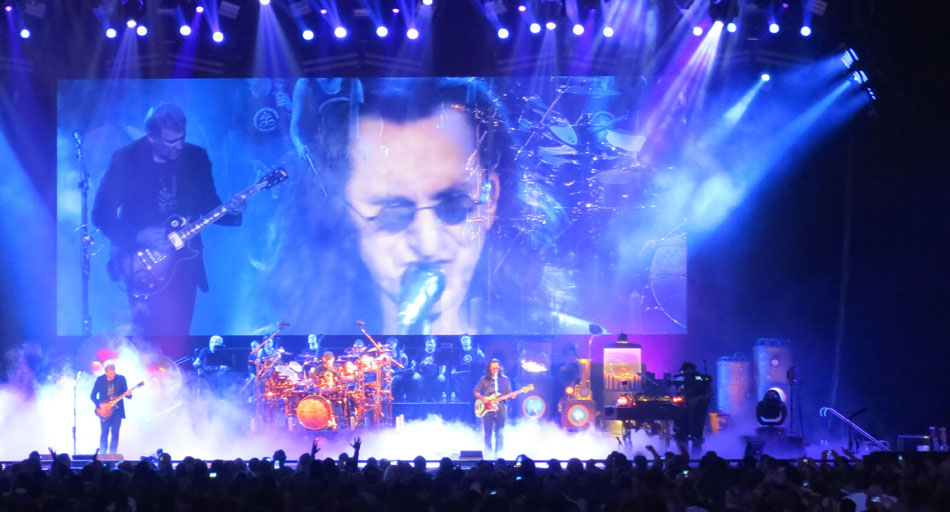 Last night, before another sold-out crowd at the Toyota Center in Houston, Texas, Rush closed out the 2012 leg of their Clockwork Angels world tour. The tour began back on September 7th in Manchester, New Hampshire and spanned a total of 35 dates across the United States and Canada.

As we've been reporting since the tour began, Rush continued to keep things fresh by shuffling the set list each night; adding and dropping songs along a somewhat predictable path. All of the set list changes are available HERE.

Rush will now break for nearly five months before resuming the tour next year on May 22nd in Manchester, England. They are currently scheduled to play ten dates across Europe in 2013. There have been numerous rumors indicating that the band will also continue the tour during the Summer of 2013 across the U.S. and Canada as well, or perhaps play some dates prior to the trip across the pond. Talk of dates in Latin and/or South America continue to surface as well, but until the band formally announces additional dates in 2013, all news should be taken strictly as a rumor.

Fantastic photos from every show during the 2012 leg are available on the Tour Dates page. Thanks to everyone who donated pictures to the site.

For a complete list of the past and confirmed upcoming tour dates and the current set list for the Clockwork Angels tour, please visit the site's Tour Info page.
---
Related News Stories
[Rush Clockwork Angels Tour Update: Second Leg Complete - November 4th, 2012]
[Rush Returns Home - Rocks Out Toronto - October 17th, 2012]
[Rush's Clockwork Angels Tour Resumes Tonight in Bridgeport, CT - October 10th, 2012]
[Rush Clockwork Angels Tour Update: First Leg Complete - October 1st, 2012]
[Alex Lifeson Talks About Clockwork Angels Set List Changes - September 17th, 2012]
[Rush Add San Diego Date to the Clockwork Angels Tour - September 10th, 2012]
[Rush's Clockwork Angels Tour Begins - Set List Revealed LIVE - September 7th, 2012]
[Clockwork Angels Tour - Teaser Photo Gallery - September 4th, 2012]
[Rush Bringing String Ensemble on Clockwork Angels Tour - June 18th, 2012]
[Rush Add Three New European Dates - Will Perform at the Sweden Rock Festival - May 22nd, 2012]
[Rush Add Second Toronto Show - Release European Fan Pre-Sale Information - May 15th, 2012]
[Rush Announce Initial 2013 European Tour Dates - May 14th, 2012]
[Rush Announces Clockwork Angels Tour Pre-Sale Details - Begins April 23rd - April 21st, 2012]
[Rush Clockwork Angels Concert Pre-Sale Information Now Available - April 19th, 2012]
[Rush Release Official Clockwork Angels Tour Information and Dates - April 19th, 2012]
[Clockwork Angels Tour Dates Begin to Surface - April 18th, 2012]
---