New Neil Peart Interview from Classic Rock Magazine Now Online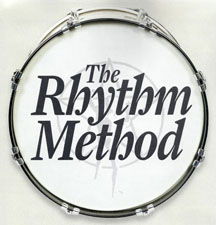 The June 2013 issue of Classic Rock Magazine contains a three-page interview with Neil Peart titled The Rhythm Method.

In the interview, Neil touches upon several topics including the impacts of touring and what gives him satisfaction as an artist. From the article:

What gives you the most satisfaction as an artist?
"When I found out that Jeff Buckley was aware of our work ... to have been part of the inspiration for a talent like that! I refer back to that Bob Dylan quote. As an artist, what else can you do for people but inspire them? That is the absolute highest goal."

Touring keeps you from your family.
"...people don't realise the sacrifice you make as a touring musician. Being away when children are growing up and when your partner needs you around, it's wrenching. Your family and friends, their lives continue and you're not part of them..."

While the magazine goes on sale Wednesday, April 24, the complete interview is now available to read at this LINK.

Thanks to reader Geoff Clarke for providing the scans of the article.