Rush's Clockwork Angels Wins Album of the Year Juno Award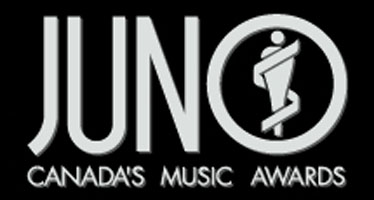 Back in February we announced that Rush had been nominated for two Juno awards - the Canadian equivalent of the U.S.'s Grammy Awards. Rush had been nominated in the categories of Group of the Year as well as Rock Album of the Year for Clockwork Angels.

The awards ceremony took place over the weekend and while Rush lost out to Mariannas Trench for the Group of the Year award, their latest critically-acclaimed album Clockwork Angels did take home the award for Rock Album of the Year.

Over the decades, Rush has been nominated an impressive 40 times for various Juno awards, dating back to 1975 when they were nominated - and won - their first award for 'Most Promising Group of the Year' In total, and including 2013, Rush has won 9 Juno awards.

For a complete list of their nominations and wins, click HERE.

---
Related News Stories
[Rush Nominated For Two Juno Awards - February 19th, 2013]
---