Rock and Roll Hall of Fame Induction Ceremony: Live Online Coverage Details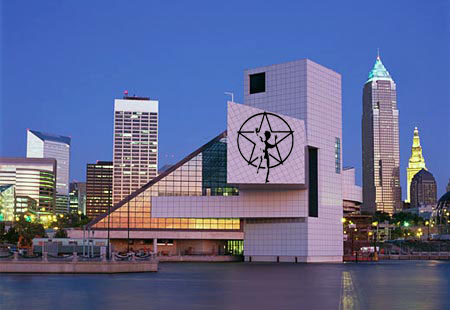 Rush along with the rest of the Class of 2013 will be inducted in the Rock and Roll Hall of Fame tomorrow, Thursday, April 18 at 10 p.m. EST, at the Nokia Theatre in Los Angeles.

Though the event will not be televised live, fans can visit cleveland.com/rockhall for live coverage starting at 9 p.m. EST and continuing throughout the event.

The coverage will include tweets from Pop Music Critic Emmet Smith from inside the ceremony in Los Angeles, a live chat, photo galleries, video, stories and more.

An edited version of the show will be broadcast on Saturday, May 18 at 9 p.m. EST on HBO.

Cygnus-X1.Net will also be posting updates, pictures and more during the event so be sure to tune in.

Thanks to reader Jay Hammond for the news.
---
Related News Stories
[Rush Articles on their Upcoming Rock & Roll Hall of Fame Induction Now Online - April 15th, 2013]
[Founding Rush Drummer John Rutsey Excluded from Rock & Roll Hall of Fame Induction - April 11th, 2013]
[Rush Donates Items for Rock & Roll Hall of Fame 2013 Inductees Exhibit - April 3rd, 2013]
[Rock & Roll Hall of Fame Induction Ceremony Ticket Information Now Available - January 19th, 2013]
[Rush Inducted into the Rock & Roll Hall of Fame Class of 2013 - December 11th, 2012]
[Rock & Roll Hall of Fame 2013 Inductees to be Announced on December 11th - December 5th, 2012]
[Geddy Lee and Alex Lifeson Comment on Rush's Nomination into the Rock & Roll Hall of Fame - October 22nd, 2012]
[Rush Finally Nominated for Induction into the Rock & Roll Hall of Fame - October 10th, 2012]
---