Alex Lifeson: The High Times Interview Now Online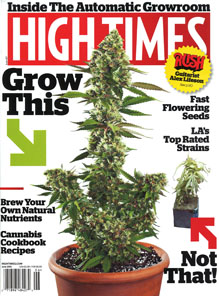 An interview with Alex Lifeson is featured in the June 2012 issue of High Times Magazine. The discussion with Alex focuses on Rush's influence with marijuana, his thoughts on the legalization of the drug and its inspiration on the Rush classic A Passage to Bangkok.

However a comment about the making of Clockwork Angels was particularly interesting...

You founded Rush in 1968 and still seem to find so much joy in recording and performing. What makes this new album unique?

All of our records are thematic, but this one is a little more of an old-fashioned concept album in the tradition of 2112 and Hemispheres. We just recorded a string section yesterday for five of the songs-we still have to sit down and see what we'll use from that, but it sounded fantastic. Rush hasn't used strings in a while, and it's really added a lot of emotional impact to the songs.

You can read the entire article at this LINK.
---