Clockwork Angels to be Released in Lossless 96kHz/24-bit via HDTrack.Com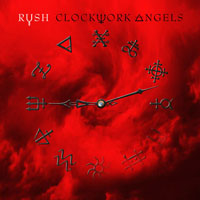 According to Roadrunner Records, Rush's forthcoming album Clockwork Angels will be released in lossless 96kHz/24-bit FLAC through HDTracks.Com. Long-time reader MrSatyre reached out to Roadrunner to confirm this. Here's what he had to say about the release:

Folks, spoke with Roadrunner, and this album will be available on HDTracks.com in lossless 96kHz/24-bit FLAC! This is awesome news, people, as you will be able to listen to the new album in true studio master tape quality, not lowly 44.1kHz/16-bit CD-quality audio (to say nothing of *choke* crappy MP3)!

For those of you not in the know, FLAC is Free Lossless Audio Codec, and it's been around for quite a while. Of the numerous lossless audio codecs out there, which allow you to listen to an original recording in all its finite glory, or rip your existing music collection without losing any details and nuances to compression, FLAC is the most common and most widely distributed among audiophiles. Moving Pictures is also available in 96kHz/24-bit FLAC on HDTracks.com.

You will need to register at HDTracks.com to download tracks or entire albums. An entire album averages around $20, just be forewarned, but again you are getting STUDIO MASTER TAPE QUALITY! If you are using anything other than a portable music player and earbuds, this is the ONLY way to listen to music short of being there in the studio when it's being mixed and mastered.

You will either need a computer or laptop connected directly to your audio system in one of two ways: 1) with a high-end dedicated audio card with L/R analog outputs to your preamp or receiver, or 2) with an outboard DAC such as a Pioneer N-50 which can accept audio from a network attached hard drive or directly from your computer via USB or Ethernet. There are lots of other hardware solutions out there, too.

The album is also rumored to receive the 5.1 treatment as well, but nothing official has been announced on that front - yet.

Thanks to MrSatyre for proving the news and information on this audio option.
---
Related News Stories
[Rush Clockwork Angels Tracklist, Trailer and Official Announcement Now Available - April 11th, 2012]
[Headlong Flight Single from Clockwork Angels Release Update - April 4th, 2012]
[Rush Clockwork Angels Album Cover and Tour Book Artwork Revealed? - April 3rd, 2012]
[Clockwork Angels Update - First New Song Title Revealed - Headlong Flight - March 28th, 2012]
[First Single from Clockwork Angels Coming Friday, March 30th? - March 15th, 2012]
[Clockwork Angels Release Date: May 29th, 2012 - March 2nd, 2012]
[Clockwork Angels Due Out in May According to PROG Magazine - February 20th, 2012]
[It's A Wrap: Rush Finish Recording Clockwork Angels - December 20th, 2011]
[New Guitar World Interview with Alex Lifeson - Talks Clockwork Angels - December 13th, 2011]
[New Geddy Lee Interview With Billboard Magazine - Update on Clockwork Angels - December 5th, 2011]
[Geddy Lee Update on Clockwork Angels - October 29th, 2011]
[Clockwork Angels Update from Rush Producer Nick Raskulinecz - September 21st, 2011]

---