Geddy Lee Interview on UK's Rock Radio - Discusses Clockwork Angels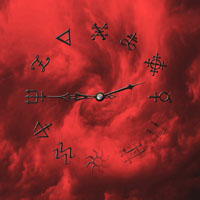 Geddy Lee was recently interviewed by UK's Rock Radio 106.1 which is now available online. In the 10+ minute interview, Geddy touches upon a number of topics, including the recent accolades the band has received, the upcoming re-release of Moving Pictures, and the popularity of the documentary Rush: Beyond the Lighted Stage, among other topics.

Most notably was Geddy's update on the band's forthcoming album Clockwork Angels:

"We've got about 3/4 of the record written and are kind of ready to go. We've got 2 or 3 more tracks we'd like to write. We've kind of run out of time now. We're gonna have to go on tour so when this tour is over we'll get back to writing and hopefully finish the record in the Fall. We're having fun with it...there are some very complex moments. There are some very beautiful moments. It's kind of what you'd expect from Rush I guess - a little bit of everything. Now the indication you can get from the first 2 songs kind of sets the tone for where we're going with this record. But there are a few surprises as you get deeper into the record."

Listen to the entire interview via this LINK.

Thanks to Ed from RushIsABand for the news and transcription.