Neil Peart Interview with Jim Ladd Airs April 7th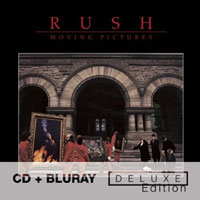 Last month we reported that DJ Jim Ladd of KLOS had conducted a 2-hour interview with Neil Peart discussing the (then) upcoming release of the 30th Anniversary Edition of Moving Pictures 5.1.

We've now learned that the interview will air on KLOS this Thursday, April 7th, at 10:00 p.m. PST.

Click HERE to listen live.

Thanks to reader GeddyWannaBe for the update.