Legendary Rock Outfit Rush Owes Much to Cleveland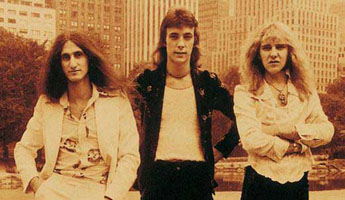 Another article regarding Rush's return to Cleveland was published by Yahoo a couple days back. This one, written by Peter Chakerian and titled Legendary Rock Outfit Rush Owes Much to Cleveland is a partial interview with Alex Lifeson and Donna Halper along with a short retrospective look at Rush's career and, in particular, the band's early experience with Cleveland:

"Cleveland was hugely important for us, because up until we were embraced there, we were just basically a bar band in Toronto," said Lifeson during a phone interview with Yahoo! from Fort Lauderdale, Fla. "We were on the Southern Ontario high school dance circuit and doing clubs.

"To come to America was such a huge deal, and to come to Cleveland -- with its rich connections and rock music heritage and be embraced by the city and crowd there -- it really was a really great experience for us. It all started for us in Cleveland and the city has a giant place in our hearts."

You can read the entire article via this LINK.

Thanks to Ed from RushIsABand for passing along the news.