Rush To Perform at the Ottawa Bluesfest on July 8th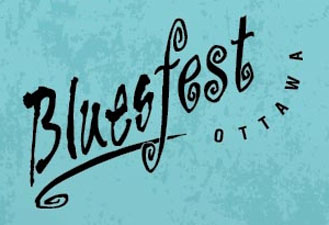 Though not formally announced by the band, the lineup for this year's Ottawa Bluesfest has been announced and includes an appearance by Rush on July 8th. Given that the band is scheduled to perform at the Copps Coliseum in Hamilton, Ontario on July 6th, a stop at the Bluesfest seems perfectly reasonable from a logistical point of view.

This isn't Rush's first appearance at the Bluesfest. They also performed at the festival back on July 11th, 2010 as part of their Time Machine tour.

Early bird ticket sales, which provides a discount on the festival pass, begins today at 10:00am EST. Complete information, including VIP tickets and pricing, is all available at capitaltickets.ca.

For more information on the Bluesfest itself, click HERE.

And for a complete listing of all Rush Tour dates for the 2013 Leg of their Clockwork Angels tour, click HERE.
---
Related News Stories
[Rush Announce Additional Clockwork Angels 2013 Tour Dates - Pre-Sale Begins Today! - February 19th, 2013]
[Rush Announce Initial 2013 North American Clockwork Angel Tour Dates - January 22nd, 2013]
[Rush Confirms North American Clockwork Angels Tour for 2013 - December 6th, 2012]
[Rush Clockwork Angels Tour Update: 2012 Leg Now Complete - December 3rd, 2012]
[Rush Clockwork Angels Tour Update: Second Leg Complete - November 4th, 2012]
[Rush Returns Home - Rocks Out Toronto - October 17th, 2012]
[Rush's Clockwork Angels Tour Resumes Tonight in Bridgeport, CT - October 10th, 2012]
[Rush Clockwork Angels Tour Update: First Leg Complete - October 1st, 2012]
[Alex Lifeson Talks About Clockwork Angels Set List Changes - September 17th, 2012]
[Rush Add San Diego Date to the Clockwork Angels Tour - September 10th, 2012]
[Rush's Clockwork Angels Tour Begins - Set List Revealed LIVE - September 7th, 2012]
[Clockwork Angels Tour - Teaser Photo Gallery - September 4th, 2012]
[Rush Bringing String Ensemble on Clockwork Angels Tour - June 18th, 2012]
[Rush Add Three New European Dates - Will Perform at the Sweden Rock Festival - May 22nd, 2012]
[Rush Add Second Toronto Show - Release European Fan Pre-Sale Information - May 15th, 2012]
[Rush Announce Initial 2013 European Tour Dates - May 14th, 2012]
---