Clockwork Angels Update - First New Song Title Revealed - Headlong Flight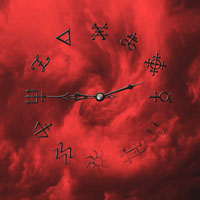 Update (03/30/2012): Additional radio stations have been treated to the Headlong Flight single. Grover Collins, the Program Director at WUBE/WYGY in Cincinnati, OH tweeted the following yesterday:

Just heard new RUSH single from upcoming CD "Clockwork Angels" called "Headlong Flight"...Old school RUSH fans rejoice! It ROCKS 74-77 era!

While Mike Hsu who works at WAAF in Boston had this to say:

Just listened to the new Rush song "Headlong Flight". My pants are tight!..and moist from losing control of my bladder during the massive Alex Lifeson solo. @rushtheband

---

Update (03/28/2012): The first (okay, third) single Headlong Flight will hit the airwaves on April 19th however it will be edited down to about 5 1/2 minutes.

---

It appears that a special Clockwork Angels listening party for journalists and industry executives was hosted by Rush's record label, Roadrunner Records. According to several people on-hand, the first new Rush song off of their upcoming Clockwork Angels album is titled Headlong Flight and clocks in at over 7 minutes.

The news comes from Lou Brutus of Sirius XM who tweeted the following:


In studio right now w Mark from Roadrunner listening to new tune from @RushIsABand called "Headlong Flight." It's awesome. #ByTorIsASnowDog

Dominic Nardella (the program director at 92.3 in Cleveland) tweeted this as well:

Just heard new Rush song "Headlong Flight" ..... Holy Fucking Shit!!!!! 7 and a half minutes of pure genius!!!!!! @rushisaband

I haven't had goosebumps like this in years. This is Rush at their finest. Seriously. Fuck this is amazing. @rushisaband

We'll have more news as it becomes available. Thanks to Ed from RushIsABand for sharing the news.
---
Related News Stories
[First Single from Clockwork Angels Coming Friday, March 30th? - March 15th, 2012]
[Clockwork Angels Release Date: May 29th, 2012 - March 2nd, 2012]
[Clockwork Angels Due Out in May According to PROG Magazine - February 20th, 2012]
[It's A Wrap: Rush Finish Recording Clockwork Angels - December 20th, 2011]
[New Guitar World Interview with Alex Lifeson - Talks Clockwork Angels - December 13th, 2011]
[New Geddy Lee Interview With Billboard Magazine - Update on Clockwork Angels - December 5th, 2011]
[Geddy Lee Update on Clockwork Angels - October 29th, 2011]
[Clockwork Angels Update from Rush Producer Nick Raskulinecz - September 21st, 2011]

---