Decibrity Playlist: "Best of" Rush"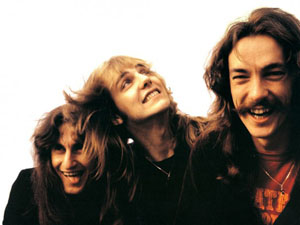 Decibel Magazine (America's Only Monthly Metal Magazine) has just posted the first of a two-part series titled Decibrity Playlist: "Best of" Rush". In it, a Rush playlist is selected by several hard rock and heavy metal artists. Also included is commentary on the influence of Rush from each of the artists. From the article:

We may not write about these Canadians very often, but it's undeniable that Rush has had a profound effect on legions of artists that we do cover. So to celebrate next week's release of the ubiquitous band's 19th (!) full-length studio album, we compiled a "best of" Rush playlist that features tracks hand-picked by some of the many musicians who have been slappin' da bass over the years.

If we learned one thing, it's that most of the artists below had a difficult time only picking one song. Just ask Anthrax's Joey Belladonna, who managed to whittle his list down to three: "'Fly By Night' is the first Rush song I ever sang. 'Tom Sawyer', I got to play drums in my own band and sing at the same time—great fun, killer song! 'Lakeside Park'—when I got the live album, I was so into that record from top to bottom." As you'll see from the explanations below, however, it's pretty clear that everyone who participated agreed with the frontman's ultimate conclusion: "I love Rush!" As usual, we've compiled the picks (which run in chronological order based on album release date) into a Spotify playlist.

Check out the first part of the series via this LINK. Part 2 will be posted sometime in the future.

Thanks to Ed from RushIsABand for passing along the news.
---