Hour-Long Geddy Lee Interview on Planet Rock - June 9th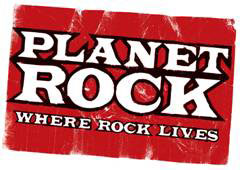 Planet Rock – Rush Album Special

Planet Rock will be talking to Geddy Lee on Saturday 9th June at 7pm (UK time) about the new studio album "Clockwork Angels". In this hour long interview, Darren Redick talks to Geddy about the songs and the making of their 20th studio album.

The interview will likely be made available for streaming for those who miss the original airing. Streaming location of Planet Rock radio specials are available at this LINK.

Thanks to Jon Norman, the Head of Marketing for Planet Rock, for passing along the news.
---