Ted Leo's Life With Rush: Closer to the Heart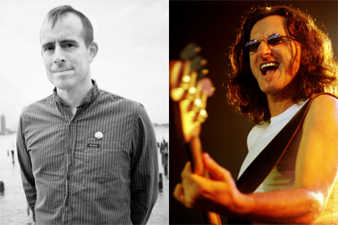 SPIN Magazine has just posted an article titled Ted Leo's Life With Rush: Closer to the Heart on their website. Ted Leo is an American punk rock/indie rock songwriter and multi-instrumentalist who has played in the bands Citizens Arrest, Chisel, The Sin-Eaters, The Spinanes, and Ted Leo and the Pharmacists.

The article is prefaced with:

The punk rock lifer reps for the ultimate prog-rock band

In advance of the June 12 release of Rush's new Clockwork Angels, punk-rock stalwart Ted Leo shares his tale of a life touched by the prog-rock cult heroes.

"Plus c'est la change, Plus c'est la meme chose": A life with Rush in six scenes...

In the article, Ted highlights five 'scenes' from his life growing up and the influence Rush had for him during that time. From riding in his family's van and listening to Red Barchetta over and over again, dreaming of alloy air cars joining the chase, to dealing with bullies and how Tom Sawyer saved the day to him to arguing the virtues of Rush and The Spirit of Radio at a dinner party, this is one article that Rush fans can certainly relate to.

Check out the entire article via this LINK.
---